The J.M. Smucker Company is an iconic American company founded in 1897 by Jerome Monroe Smucker. Guided by a vision to engage, delight, and inspire consumers through trusted food and beverage brands that bring joy throughout their lives, Smucker's has grown to be a well-respected North American marketer and manufacturer. Their balanced portfolio of leading and emerging, on-trend brands span across the categories of pet food and pet snacks, coffee, consumer foods and natural beverages.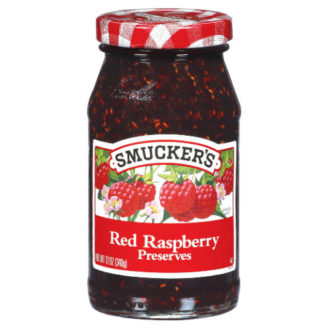 Smucker's Preserves are made with whole or large pieces of our high-quality fruit. Choose from a wide variety of scrumptious flavors, including Peach-Mango, Boysenberry, and Blueberry.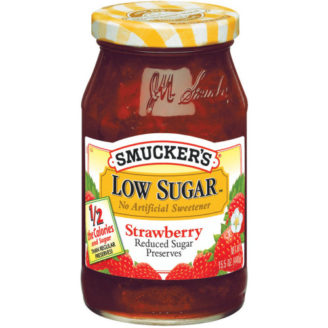 With half of the sugar of regular preserves, the real fruit flavour of every strawberry takes centre stage in Low Sugar Reduced Sugar Strawberry Preserves. You'll taste the same natural berry sweetness you've come to love, with the same complexity and chunks of fruit.
You can't argue with tradition. When you serve up a peanut butter and Smucker's® Concord Grape Jelly sandwich, you're sure to be rewarded with smiles. Pairs well with chili sauces, and is perfect for serving alongside meatball hors d'oeuvres.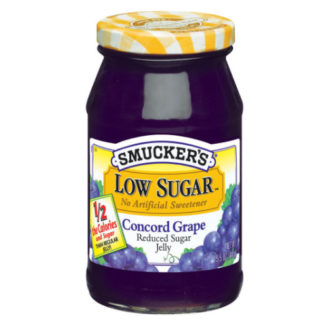 Low Sugar Reduced Sugar Concord Grape Jelly has a juicy grape flavour that shines. With half of the calories and less sugar, you can find even more reasons to love it.
Thick, smooth, and chock-full of fruit, our Simply Fruit Strawberry Spreadable Fruit allows you to savor the bright flavor of ripened strawberries. Spread it on your favorite chocolate desserts, or add it to cottage cheese for a midday treat.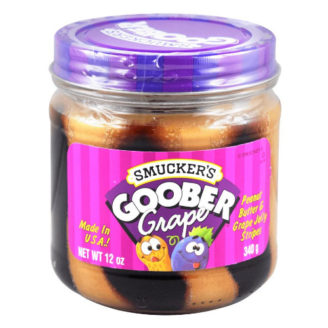 Goober Grape® PB&J Stripes is the ultimate combo made with Smucker's Grape Jelly. Perfect for that classic peanut butter and jelly sandwich.