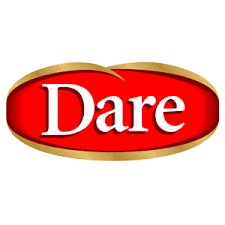 Dare is a Canadian brand with a variety of snacks that are promised to be "Made Better". Made Better by using only the very best ingredients and by taking inspiration from your ever changing needs with their passion for innovation.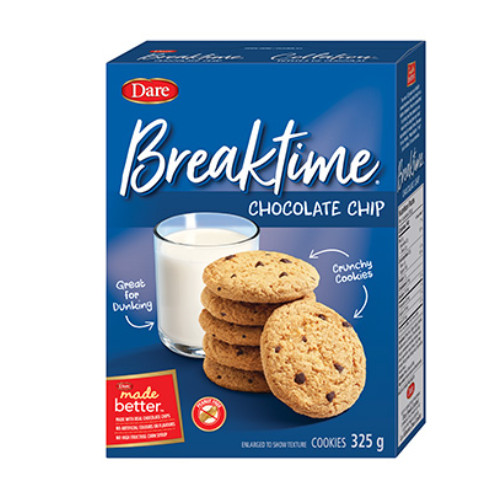 The Breaktime line offers deliciously "dunkable" cookies that are an easy favourite for the whole family and good for you too. They have no trans fat, no artificial colours and no cholesterol so they are a great snack option for any time of the day. We 'Dare' you to choose your favourite- Coconut, Oatmeal, Ginger or Chocolate Chip.
The Breton crackers are a great tasting, light and crispy snack made with the goodness of grains. Topped, dipped or enjoyed on their own, Breton has been a wholesome family choice since 1982.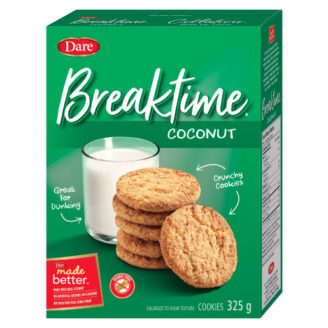 Discover another tasty treat in this delightful favourite that's made with real coconut.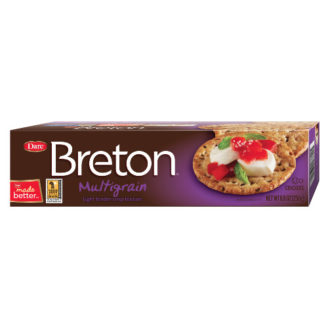 Indulge in the perfectly blended, multigrain taste of 15 wholesome grains and seeds in these Breton crackers that contain 8 g of whole grains per serving.
Made with real chocolate, these moist and chewy Bear Paws taste just like home-baked brownies. Make them your family favourite!
These moist and chewy Bear Paw Baked Apple snacks are bursting with real apple for a delicious taste that both you and your kids will love. It's the ideal snack for lunch boxes as it's low in saturated fats, low in cholesterol and peanut free. No trans-fat, no artificial colours, flavours or artificial sweeteners makes it ideal for an anytime, anywhere treat.