For more than 30 years, our commitment to excellence has seen us deliver high-quality market-leading New Zealand sheep and lamb cuts to dinner tables in 40 countries under our retail brands, Horizon and Star. We have a large range of fresh-chilled and fresh-frozen cuts available in several packaging options, including bulk and vacuum packed. Southern New Zealand's fertile land and temperate climate allows us to have certainty of supply from our farmers, which in turn means our customers around the world can be assured of high-quality, free-range, grass-fed tender sheep and lamb throughout the year.
Presented four pieces per vacuum package or tray-packed. The fully boneless loin eye muscle is completely defatted and trimmed to silverskin.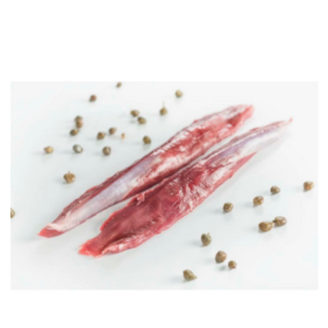 Full length boneless tenderloin cleaned of all fat, laid flat to avoid bunching or folding and presented in a convenient pack.