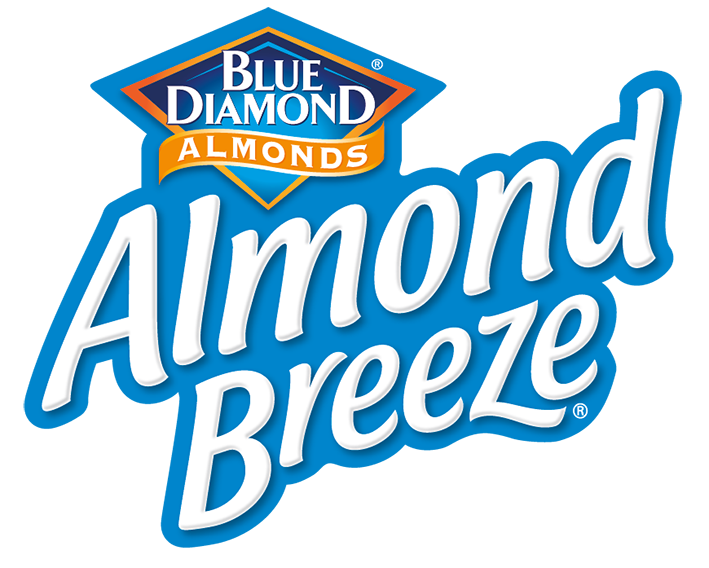 Blue Diamond's non-dairy almond milk is delicious in everything, from cereals and smoothies to cooking and baking. Browse our variety of almond milk including sweetened and unsweetened as well as vanilla, hint of honey, and chocolate.
Made with real California almonds, Almond Breeze Original is a deliciously creamy alternative to dairy and soy milk. Almond Breeze Original is lactose free, soy free, calcium enriched, and contains only 60 calories per glass—that's half the calories of 2% milk.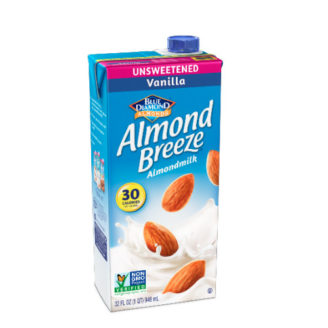 Almond Breeze's Vanilla Almond Milk is blended with natural vanilla flavor and real California almonds into a deliciously creamy dairy milk and soy milk alternative. Almond Breeze® Vanilla contains just 80 calories per cup and no saturated fat.
It's not often you find something that tastes so delicious. Almond Breeze® Chocolate is one of those rare treats. The creamy texture and chocolaty richness is perfect for satisfying your cravings for something sweet and chocolate. It's also calcium enriched, lactose free, and soy free.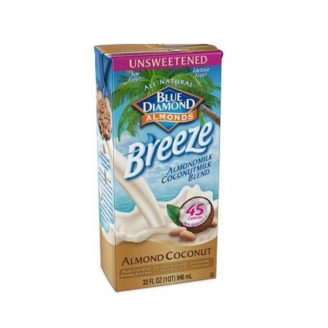 The unsweetened version of Almond Breeze Original Almondmilk Coconutmilk Blend provides almond's natural sweetness with a touch of coconut without the added sugar.