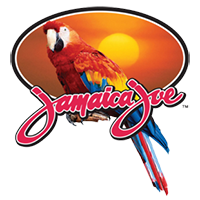 From the lush hills of St. Ann, with its flavourful herbs and senses pleasing spices, comes Jamaica Joe – a series of pepper sauces, jellies, and jerk seasonings, designed with the discerning taster in mind. Jamaica Joe boasts a distinctly Jamaican flavor profile, offering a traditional experience with our jerk seasoning, scotch bonnet, red pepper, fish and meat and barbecue sauces; and the hot pepper and guava jellies. Jamaica Joe is basically Jamaica in a bottle for you to enjoy!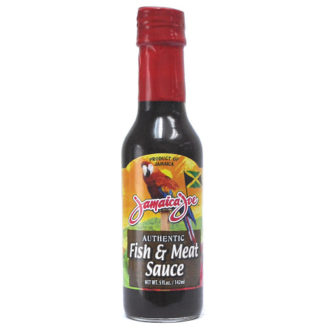 Jamaica Joe Fish and Meat Sauce , a savory sauce ideal for steaks, fish, beef, hamburgers, stews and poultry, great as a marinade or as a condiment.
Jamaica Joe Guava Jelly is perfectly blended with the 'sweet' taste of Jamaican Guavas.
Perfect blend of Jamaican herbs and spices to give a mild jerk flavour to vegetables and seafood or as a finishing sauce.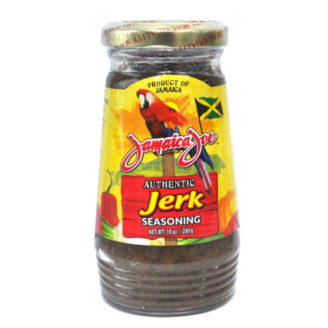 Pimentos and Scotch Bonnet Peppers are combined with select island herbs to give that extra spicy Jamaican flavor to pork, poultry, seafood, meats and tofu dishes.
A blend of hot peppers and sugar are combined to create this mildly spicy sweet condiment that's perfect on crackers and cured meats.
Enjoyed with all meats, poultry and seafood. Its sure to turn up the heat on all your favourite dishes.
A premium Hot sauce made from a fresh blend of Red Peppers. Enjoyed with all meats, poultry and seafood. Sure to turn up the heat on your favorite dishes.