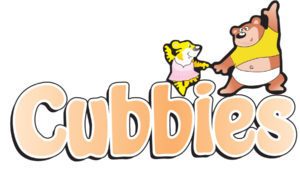 Chas. E. Ramson Limited owns and distributes Cubbies Wipes. Care for your baby's skin from the start with Cubbies Wipes. Designed with moms in mind, Cubbies Wipes deliver quality wipes at an affordable price. Our original formula is perfect for diaper changing sessions and our Antibacterial option is well suited for daily mess clean ups around the house! Three available sizes to include 80pk, 30pk and a conveniently packaged 10pk.
Cubbies Wet Wipes pack is gentle and hypoallergenic and dermatologically tested, and enriched with aloe and vitamin E to keep baby's skin healthy.This pack comes with 80 sheets.
Cubbies Wipes 30 pack is travel friendly and has antibacterial properties to keep your baby safe and germ free.