Pioneers of the disposable adult incontinence market since the 1980s; Attends offers a diverse product line suiting the needs and lifestyles of a wide range of individuals- all ages, activity levels and stages of incontinence.
Our product line includes:
Breathable Briefs (diapers)
Recommended for heavy to severe bladder or bowel incontinence, Attends Briefs are made from soft, breathable, cloth-like material for comfort; with extra wide secure tabs that provide a contoured fit.
Underwear (pull ups)
Worn under clothing like regular underwear, Attends Underwear provides an alternative to briefs for active individuals. It is designed with a soft, cloth-like breathable fabric and full belly elastic for a comfortable, contoured fit.
Male Guards
Attends Guards for Men are anatomically designed for men with light incontinence - potentially as a result of prostate problems, cancer or surgery.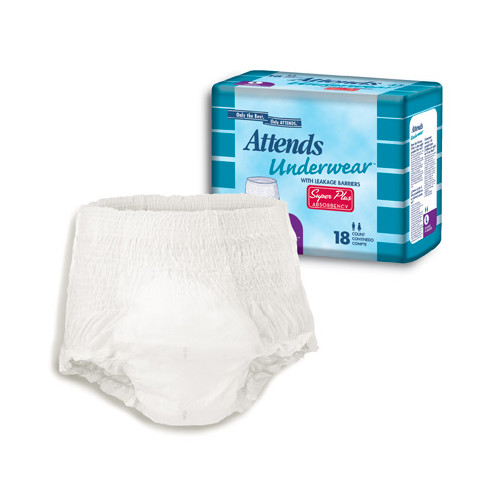 Worn under your clothing, these products offer an alternative to briefs for people with active lifestyles. Our breathable, absorbent designs feature cloth-like stretch panels for comfort. Attends Underwear are an everyday, unisex choice that offers moderate to heavy protection with a high degree of mobility and freedom.
Attends Breathable Briefs have breathable side panels allow more air flow for drier, healthier skin, while moisture-proof lining prevents leakage. Non-woven, cloth-like inner AND outer cover is softer and quieter, providing comfort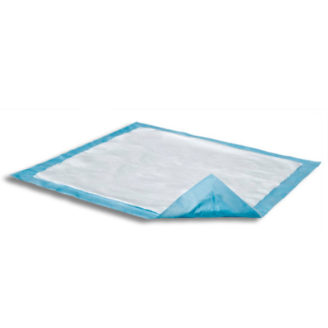 Attends disposable Underpads features technology that lock fluid in to keep patients dry and prevent skin breakdown. The breathable material helps prevent odor and a soft, cloth-like topsheet promotes healthy skin. The strong backsheet holds the underpad in place and stops leaks to furniture.