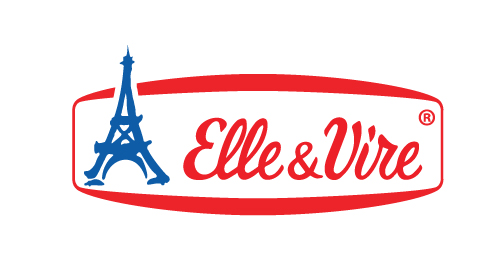 Elle & Vire, has its roots in Normandy (France), renowned worldwide for its rich pastures and the quality of its milk. Since 1945, between the rivers of the Elle and the Vire, to which the brand owes its name, Elle & Vire has been using its dairyman's know-how to develop high-quality dairy products. Today the company sells a broad range of products – desserts, creams, butters and milks – for the pleasure of consumers all over the word. Elle & Vire has acquired certifications and awards recognized worldwide, guaranteeing safety, traceability and quality to its customers. The ISO 22000, International Food Standard, British Retail Consortium certifications and Medals from General Agricultural Contest of the French Ministry of Agriculture attest to this commitment on a daily basis.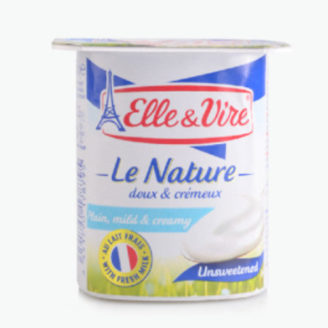 Elle and Vire plain yogurt is available in sweet or unsweetened with a smooth and creamy texture. Perfect to mix with granola or your favourite fruits, or to have by itself. This product can also be used in your favourite recipes or as a substitute for mayonnaise or in baking.
Elle and Vire Fruits yogurt is made using real milk and real fruit pieces. With its smooth and creamy texture and healthy preservative-free products, Elle &Vire Fruits has 9 flavours to please everyone, such as Strawberry, Lychee and Mango.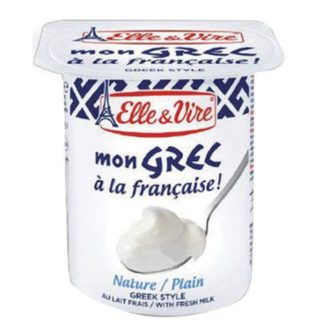 Elle and Vire Greek yogurt is a unique recipe, that is indulgent, fresh and mild. Available in 5 flavours it is a great option for extra protein – Plain, Honey, Raspberry, Vanilla and Strawberry Lemon.
Elle and Vire 0% fat Fruits Yogurt has all the taste of the regular fruits yogurt, but with less guilt. It has zero fat, zero added sugar and less than 60 calories per serving. It is available in 3 flavours; Strawberry,Blueberry and Green Apple.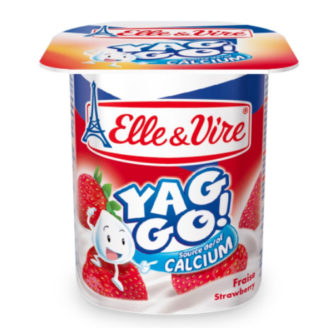 Elle and Vire Yaggo is made from real milk and real fruit pulp. It is a great source of calcium (20% of daily recommended Allowance) which meets the nutritional needs of children. This smooth blended consistency also provides that there is no choking hazards for your children while they indulge in the delicious flavours of Strawberry, Raspberry, Apricot and Banana.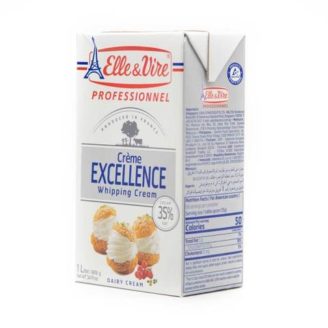 Elle and Vire UHT creams are produced in France and are the result of a unique dairy expertise that gives them incomparable flavour and performance. Our range meets all needs – cooking, whipping, baking, and sauces – from fine cuisine to healthy dishes.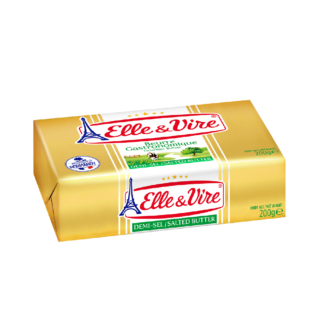 Issued from our dairy expertise and a world-renowned French quality, Elle and Vire's butters are ideal for cooking, baking or in sandwiches. From gastronomic to light, these butters meet all consumers' needs:love of good food, balanced meals and convenience. Available in salted or unsalted.