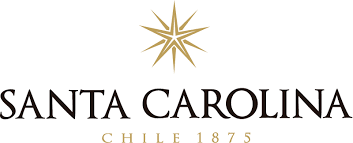 Santa Carolina is part of Carolina Wine Brands, one of the leading and oldest wineries in Chile, with a history spanning over 140 years. As Carolina Wine Brands' flagship brand, Vina Santa Carolina has strong international presence around the world offering excellent quality and a wide portfolio; currently, we distribute the Estrella and Carolina Reserva lines.
Santa Carolina's Estrellas are varietal wines of consistent quality and lively character sourced from Rapel, one of the finest wine valleys in the Central region of Chile, where varied microclimates and diverse soil types make it especially apt for a number of grape varieties.
Carolina Reserva, a renewed line of wines born from the vineyards of Chile's best winegrowing valleys is inspired by Carolina Iniguez, the wife of the winery's founder Luis Pereira. Carolina was a woman who knew how to enjoy life and to turn even the simplest of moments into a grand one. This wine is born out of that inspiration. The perfect wine to enjoy every day to experience a more elegant Chilean style.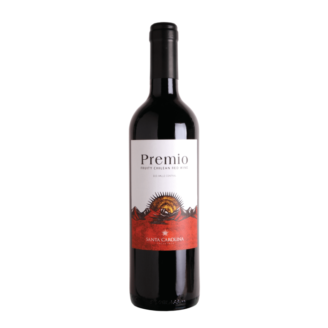 Premio Red - Light bodied, easy to drink with raspberry, blackberry and cherry flavours along with subtle notes of tobacco. Marries well with barbecues, empanadas, and legume based stews.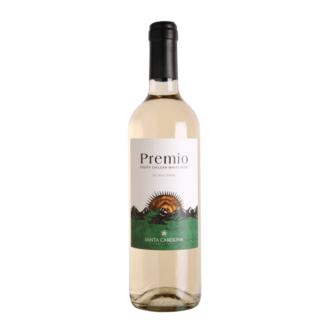 Premio White - This lively, easy to drink wine features a pleasant blend of citrus aromas of grapefruit and orange along with white peach. Enjoy this white wine as an aperitif or paired with fresh salads, raw seafood, and grilled fish.
Estrellas Cabernet Sauvignon – This harmonious, balanced, full bodied wine has a persistent flavour with an aroma of blackberries, black currants, chocolate and a deep ruby red colour. Ideal with lamb chops or steak.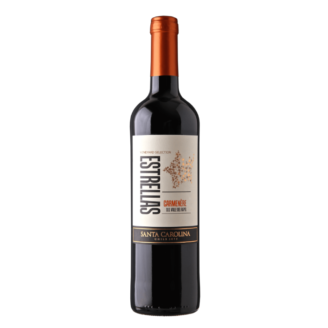 Estrellas Carmenere – A deep fuchsia colour greets you as you pour, then a delightful aroma of blueberry and blackberry with a hint of spices fills the air. A pleasant finish when it comes to taste and it's great with red meats, cheese and pasta.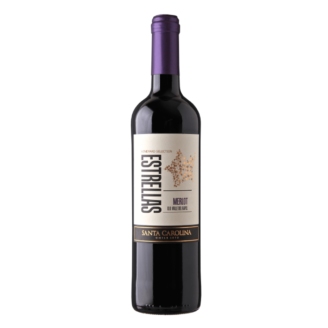 Estrellas Merlot – A juicy bright ruby-red violet colour wine with notes of black tea that highlight the fresh flavours of red and black fruit like raspberry and plum. Very smooth and sweet tannins. Try having this drink with pasta and chicken in spicy sauces!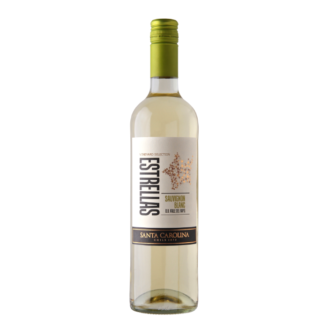 Estrellas Sauvignon Blanc – Enjoy the soft and fruity taste, with a medium body and balanced acidity while you smell melon and pineapple with citrus overtones of lime and grapefruit. Drink when having either fish or pizza to make it a fantastic pairing.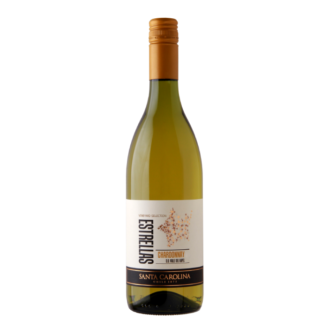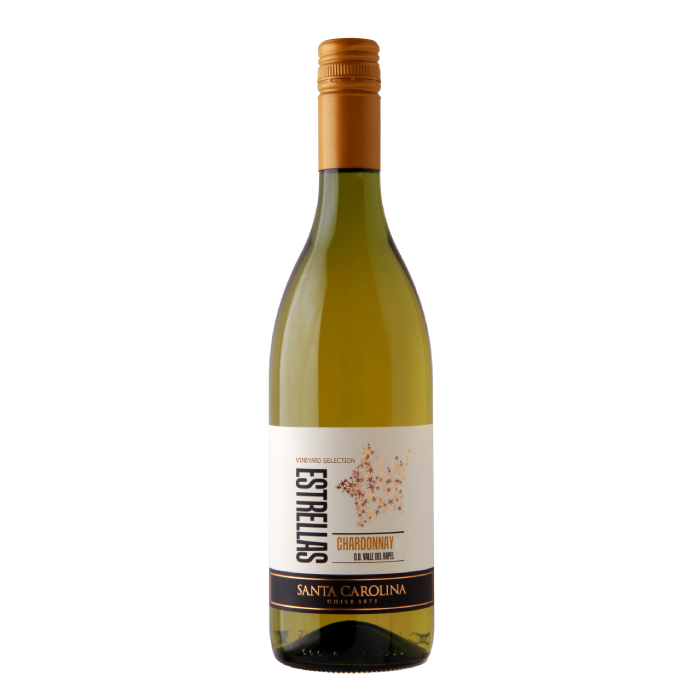 Estrellas Chardonnay – A touch of mature tropical fruits like pineapple, mango and banana are inhaled while the palate is a creamy texture with good balance and refreshing acidity. It is a harmonious, round wine with soft tannins that goes perfect with fish, salads, white meat, seafood and fresh cheese.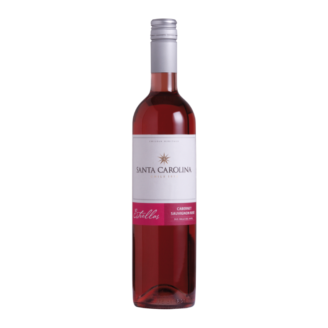 Estrellas Carbernet Sauvignon Rose – A beautiful pink colour, intense aroma with fresh overtones that combine perfectly with an explosion of fruit flavours such as cherry, raspberry and strawberry that gives you a fresh, silky and pleasant taste. You're going to love it especially with salads, fish, light-flavoured cheeses or even fruit and desserts.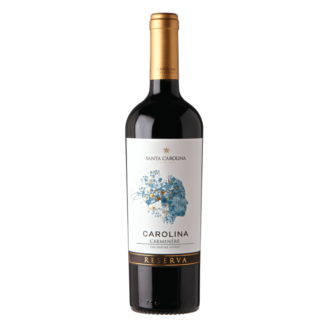 Carolina Reserva Carmenere – Great balance between red fruit aromas like ripe cherries and white pepper with velvety tannins to give an elegant palate. Pair this wine with red meats, cheese, and pasta.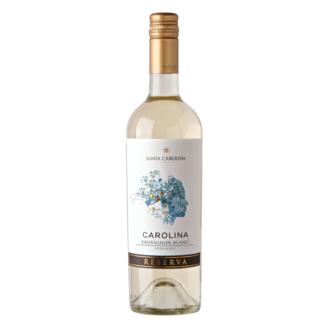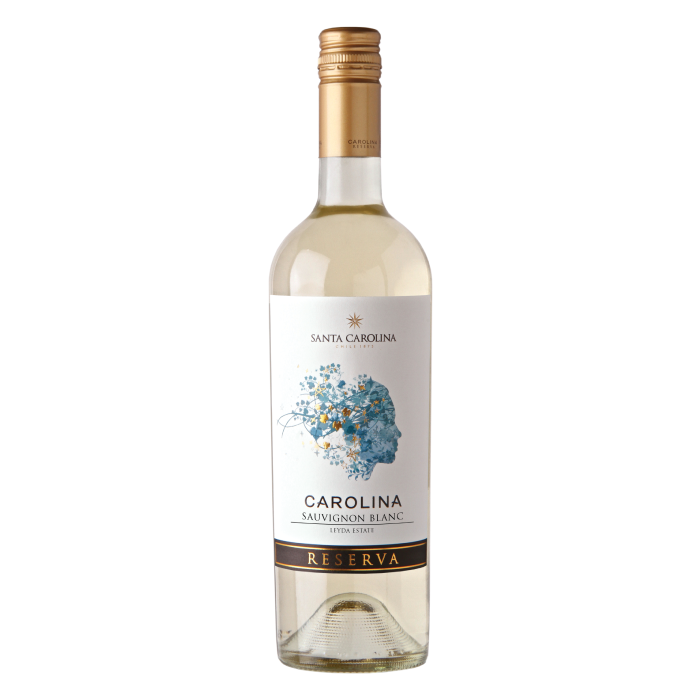 Carolina Reserva Sauvignon Blanc – The palate is juicy and fresh and exhibits nice balance between citrus fruit, peach, and passion fruit, as well as an intense mineral character. Its creamy texture makes it a superb pairing wine with oysters, seafood and quinoa salad and garlic shrimp.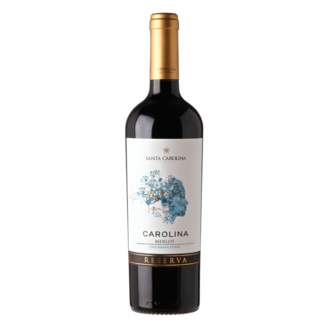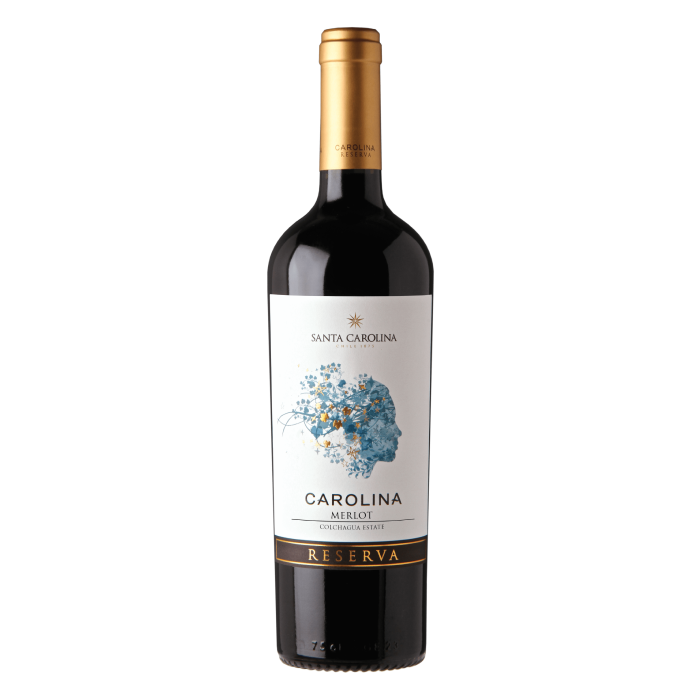 Carolina Reserva Merlot – A bright ruby red colour with a smell of black plum and red cherry with grilled or roast chicken and beef especially with spices. Once in the mouth, the wine gains in complexity with hints of tobacco leaves, sweet spices, and a touch of black tea. Its nice acidity and gentle but firm tannin linger deliciously on the palate.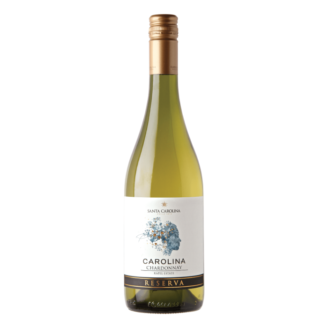 Carolina Reserva Chardonnay – Taste a blend of toasted almonds, tropical fruit and roasted hazelnut while you pair this appealing wine with seafood, risotto, herb grilled chicken or a light soup.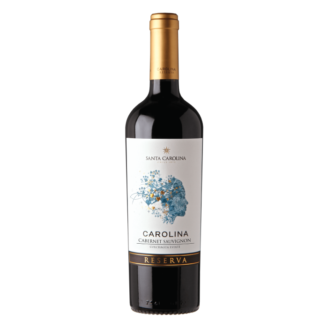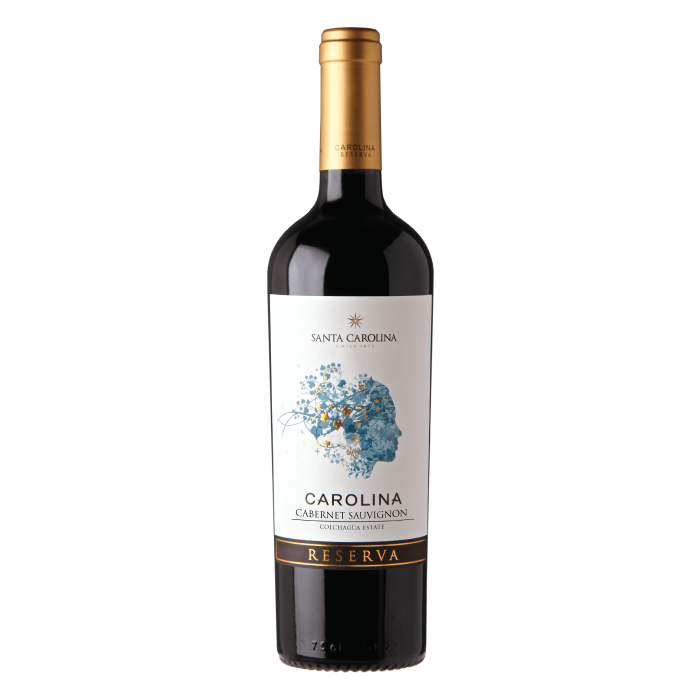 Carolina Reserva Cabernet Sauvignon – With a deep, bright violet colour, this wine exhibits an expressive fruit scent of raspberry complemented by black pepper and cedar notes on the palate, and a pleasant finish. Good with hamburgers with blue cheese and charcoal grilled beef!