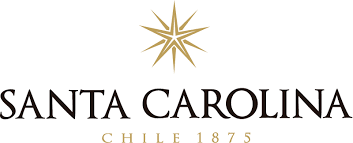 Santa Carolina's portfolio offers excellent quality. With a history spanning over 140 years, Santa Carolina is one of the oldest wineries in Chile.
Facts about Chilean Wines:
Chile is the seventh-largest wine-producing country in the world (1,214,000 tons).
Chile's main wine regions are low in altitude and close to the sea.
The Chilean wine industry is the world's most dynamic and fastest growing.
White
Premio White
Chardonnay
Reserva Chardonnay
Sauvignon Blanc
Red
Premio Red
Shiraz
Carmenere
Merlot
Cabernet Sauvignon
Cabernet Sauvignon Rose
Reserva Cabernet Sauvignon
Reserva Merlot
The Santa Carolina Cabernet Sauvignon – Merlot wines are made from two of the world's most famous and most widely grown wine grapes. The pair form the foundation of many of the great wines of Bordeaux, where this classic blend (often dubbed "Bordeaux Blend") is thought to have originated.