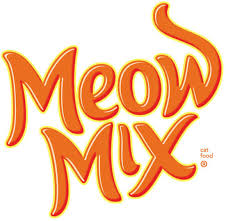 For over 40 years, the Meow Mix brand has been dedicated to understanding our furry family members. That's why we are committed to giving cats the nutrition they need and the delicious flavors that leave them purring for more! We'll never totally figure them out, but we know Meow Mix® makes them happy. After all, it's the only brand cats ask for by name.
The tasty smaller kibbles in our Kitten Li'l Nibbles® dry cat food contain all essential nutrients needed to help kittens grow up healthy and happy. High-quality protein and essential fatty acids help support muscle growth and healthy brain development. Wholesome ingredients and irresistible flavors make this more than just a meal...it's Meow Mix Mealtime!
Crunchy outside. Meaty inside. The variety of flavors and dual textures makes these mixes 100% delicious, and they give your cat 100% complete nutrition.
Seafood loving cats find the succulent taste of Meow Mix® Seafood Medley dry cat food irresistible. The flavorful mix with tuna, shrimp, crab, and trout flavors makes this nutritious meal the ideal choice for a happy cat.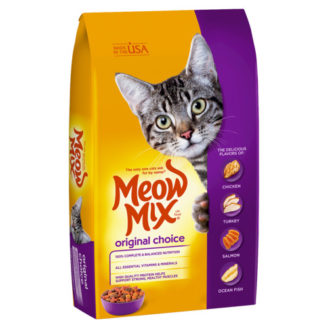 With the delicious flavors of chicken, turkey, salmon, and ocean fish, cats ask for Meow Mix® Original Choice cat food by name. It's the perfect mix to help you connect with your cat over a healthy meal.