Looking for a tasty addition to your meals? Add BUSH'S® Beans. Naturally gluten-free and cholesterol-free, BUSH'S Beans are picked at the peak of perfection, so you know that you can count on their delicious flavour in your favourite recipes. Whether as a satisfying side or a part of a larger dish, Bush's offers a line of baked beans and variety beans that are sure to meet your taste preference.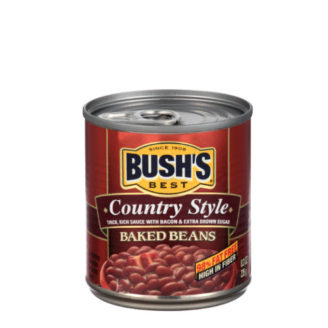 When you want thicker, richer, sweeter baked beans, BUSH'S® Country Style is exactly what you need. We slow cook navy beans in a delicious sauce with extra brown sugar and hickory-smoked country bacon for a delicious side to any grilled favorite.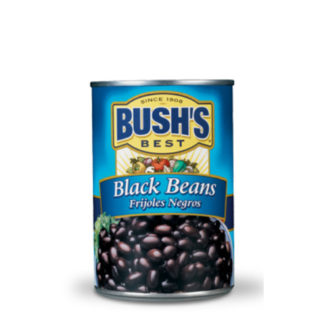 Are BUSH'S Black Beans a super food? Well, we sure think they're super. And they've got 6g of protein, 4g of fiber, are super low in fat, are cholesterol-free, gluten-free and have only 100 calories in a serving.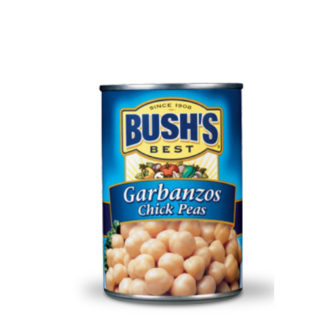 In the great "garbanzo beans" or "chick peas" debate, our answer is...yes. Call 'em what you want—we call them delicious! Versatile and undeniably flavorful, there are so many ways to enjoy BUSH'S® Garbanzo Beans, which are cooked "just right" to enhance the flavor and texture.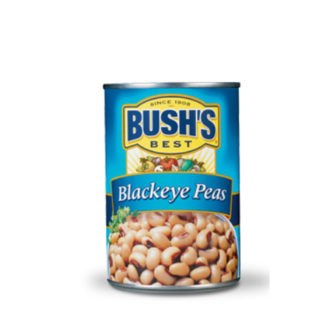 Ready for a bit of Southern flavor? Try BUSH'S® Blackeye Peas. Creamy and flavorful, they have a fresh taste that's fit for a variety of dishes, but are especially popular in a Southern favorite: Hoppin' John. And while having them on New Year's Day is considered good luck, we think they taste great all year long.