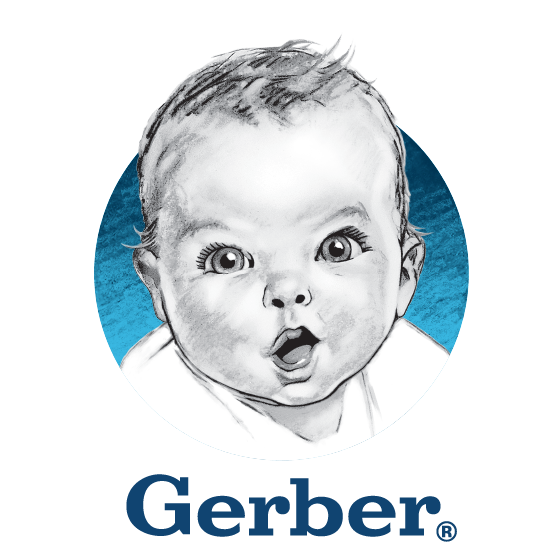 GERBER'S COMMITMENT TO THE WHO CODE
Gerber is guided by the World Health Organization code that  recommends exclusive breastfeeding during the first six (6) months of life and continued breastfeeding for as long as possible. As babies grow at different paces, health professionals should advise the mother on the appropriate time when her baby should start receiving complementary foods.
Brand Overview:  Gerber is one of the most trusted names in baby food and baby care since 1927 and is committed to promoting good nutrition and healthy eating habits for children. Categorized as a line of complementary food, Gerber is intended for consumption after the first six (6) months of life.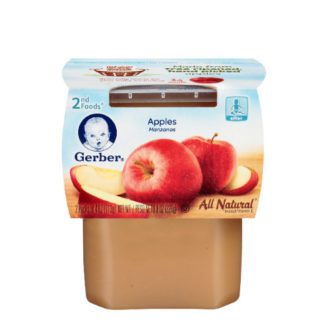 Gerber 2 nd Fds are pureed foods that offer new taste and ingredient combinations that may help to encourage the development of healthy eating habits. It includes multiple blended fruits, vegetables, grains, and/or meats. Pureed meats and poultry with gravy provide a good source of protein, iron,and zinc.
A range of baked snacks, yogurt blends and fruit purees that provide a tasty way to introduce self-eating habits to your little ones. The line is made from a combination of whole grain, Vitamin E, Iron and Zinc designed to dissolve quickly and is the perfect size for little fingers to pick up. Your children will have a newfound joy for healthy snacks!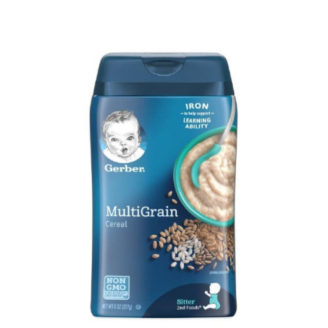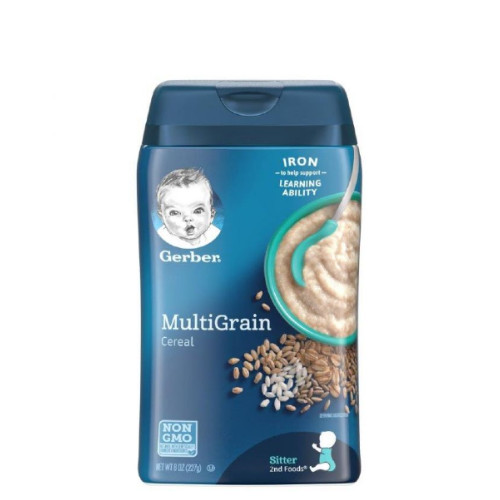 Gerber® cereals provide an excellent source of iron and a good source of vitamin E, zinc, and 6 B vitamins that are essential for healthy growth and development. Two servings of infant cereal per day provide 90% of the daily value of iron.
Gerber 100% juice is a healthy choice designed to add vitamin C and flavour variety to your baby's diet. Gerber Juice can count as 1 fruit serving per day at most when consumed as part of a well- balanced diet.