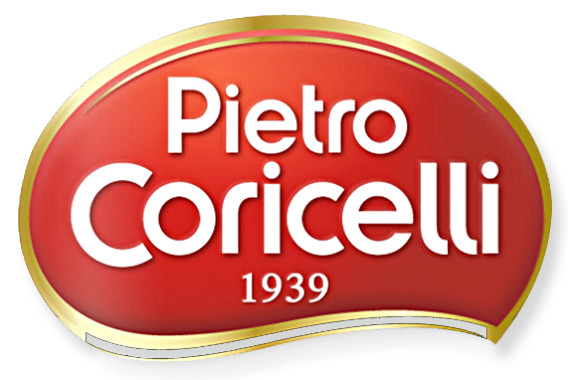 For over 70 years, we have been bringing to your table all the quality and safety of our branded products thanks to an unbroken tradition, made of genuine flavours, as well as great professional competence and advanced technology. Our mission is to promote olive oils and the tastes and flavours of Mediterranean cuisine throughout the world.
Made from a careful blending of Extra Virgin Olive Oils of the Mediterranean Basin directly selected by Pietro Coricelli for their particular characteristics, such as taste, delicate perfume and full body. Use as a condiment for vegetables, meat, fish and other recipes that require a delicate dressing.
The refinement of vinegar with the ageing period is a process requiring great experience and perfect working techniques. This balsamic vinegar of Modena IGP gets an aromatic bouquet and an imitable taste, which make it perfect for different uses. Use by adding to sauces, to give a unique taste: even the most demanding and refined connoisseur will be impressed.
This condiment is made with select Balsamic Vinegar of Modena, rendered to a creamy consistency. The result is a sweet cream with an outstanding and distinctive flavour, very versatile and fit for creative uses. Experiment with it as a condiment for chicken, roasted meats, fish, grilled vegetables, salads, appetizers, but also for more daring pairings like with strawberries and vanilla ice cream.
A premium selection of sauces, all following unique recipes specifically tasted and chosen by Pietro Coricelli. Made with an ideal combination of simple, natural ingredients, the tomato sauces are all made with 100% Italian Tomatoes, while the recipe of Genovese Pesto is enriched with Pietro Coricelli selected Olive Oil. They give your pasta the real feel of an Italian Cooking Experience. Available in : Arrabbiata Tomato, Napoletana, Basilico, and Pesto Alla Genovese.
For over 70 years Pietro Coricelli has been engaged in bringing to your table all the safeness and quality of its products, thanks to an unbroken tradition made of intense flavors and aromas, as well as of great competence, professionalism and technology. Now, in addition to the widely acclaimed oils and vinegars, try the new line of pasta Pietro Coricelli with sauces and tomatoes, for a complete Italian food experience. Available in : Penne, Fusilli, Tortiglioni, Spaghetti and Linguine.